Navigate to page https://mariadb.org/download/ and search for Windows MSI-file.
Start the installation and make the choises which are discribe in Image1. It might be a good idea to install also HeidiSQL, which is a graphical mysql/mariadb-client.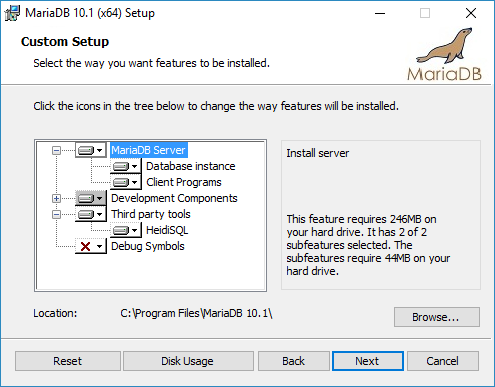 Image1.
Next make the configuarions described in Image2
add a password for root
normally you should not enable setting "Enable access from remote machines for root user"
choose "Use UTF8"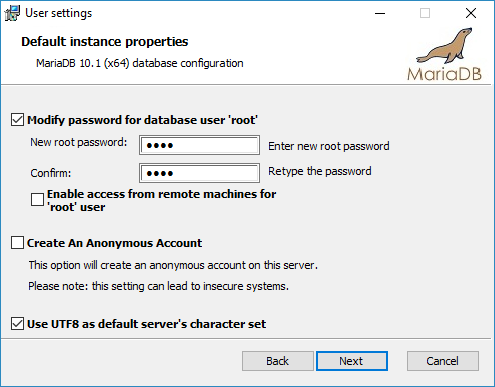 Image2.
Next make the configuarions described in Image3
you should remove the choise "Install as service". Otherwise MariaDB server will start automatically with Windows startup
Defalut TCP-port is 3306. Change it to 3307 (then you can run MySQL on the same time)
Click Next several times
Image3.